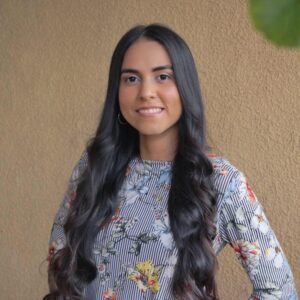 Selena, from Honduras, is a master's student in the Department of Linguistics. She earned her BA in Foreign Languages with a major in English from the National University of Honduras. Although she does not know how to make baleadas, she likes to say that she is 'más catracha que una baleada'. In her 'free' time, she likes to do voluntary work, cycling, and dancing.
*Baleada is a traditional Honduran food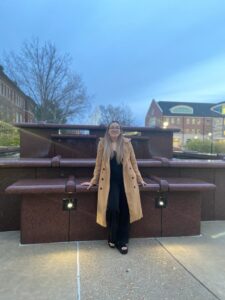 Claudia believes that without teachers, society would struggle to have a bright future, since they are the key in transforming children into integral adults we can rely on. She loves: teaching, learning, working hard, learning from other cultures. She also loves: hiking, watching movies, playing with her niece, and Romcoms! She received her BA in education from the Universidad Pedagógica Nacional Francisco Morazán.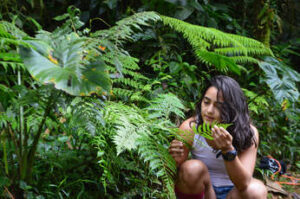 PhD student Leidy believes that plants are fundamental in ecosystems, and are an important group to understand ecosystem dynamics, restoration processes, conservation, and the necessary actions against climate change. She loves: life, plant genetics, plant phenotyping, plant molecular biology, and plant taxonomy. Leidy also enjoys: dinosaurs, working out, astrophysics, and more! She received her BS in biology and her MS from the Universidad del Valle Colombia.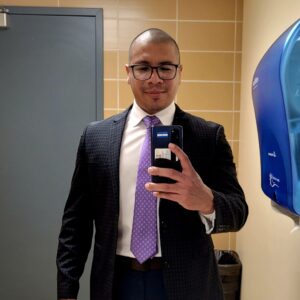 Ulises Alaniz is doing an MA in TESOL and Linguistics. He is from Nicaragua. He's currently reading In Search of Lost time (Marcel Proust's famous novel) which is around 4,500 pages long. He doesn't know how he will find time to finish it while being a graduate student
LASA is a student-run organization that gathers not only Latin American Students but also those interested in Latin American culture. LASA's mission is to promote the cultural diversity of Latin America countries as well as to offer a familiar atmosphere for foreign students.
---
LASA es una organizacion que reune no solo estudiantes  latinoamericanos sino tambian a aquellos interesados en nuestra cultura. La misin de LASA es promover la diversidad cultural de los paises de America Latina as­ como ofrecer una atmosfera familiar para estudiantes extranjeros.
---
LASA  uma organiza estudantil que rene no solo estudantes latino-americanos, mas tambam aqueles interessados na nossa cultura. A misso da LASA promover a diversidade cultural dos pases da America Latina, bem como oferecer um ambiente familiar para estudantes estrangeiros.
---
Activities
---
LASA frequently hosts meetings and parties, where we can all talk, dance, share your favorite cuisine, meet new people and just have fun!
Links:
http://lasa.rso.siu.edu/
https://www.facebook.com/groups/33839385400/